Razor's Edge Meets old Sierra/Ruffian! WOW!!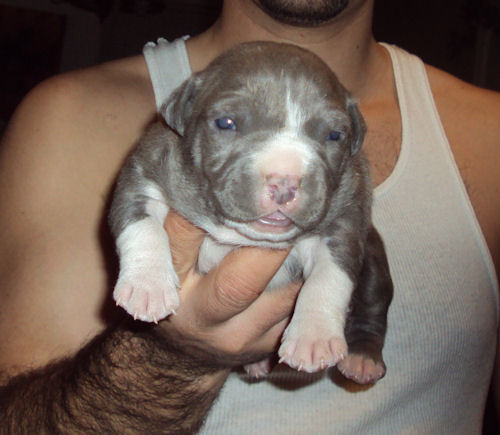 This is baby "Chrome" the 1 male out of this litter pictured at 2.5 weeks old. He reminds me of a Silver Back Gorilla. If you are interested in one of these puppies let me know. More pics to follow SOON! I have three females and 1 Male available. All of them are blue in color and are very bully. Puppies are registered AKC. Thanks for stopping by! Prices are $800-$1200 and there is a payment plan available. Have a blessed Christmas!!!

Thanks for Stopping By!